Art Deco Hawke's Bay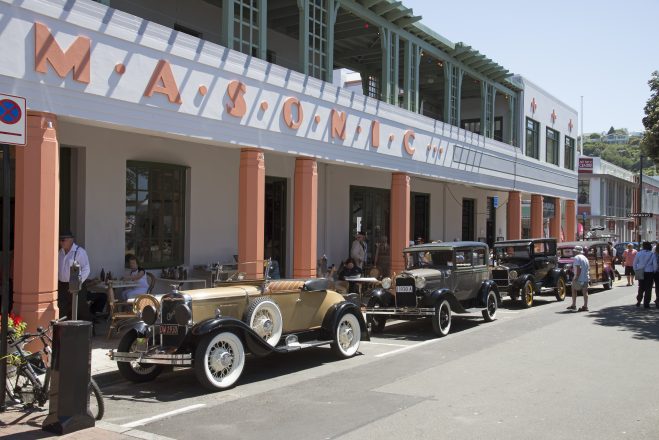 Welcome to the Art Deco capital of the world. Napier's extensive collection of Art Deco buildings has earned it this title, giving the city a unique style and attracting thousands of tourists each year, particularly during the renowned Art Deco Festival.
In 1931, New Zealand suffered one of its deadliest natural disasters when a 7.8 magnitude earthquake shook Hawke's Bay. The quake devastated the region, killing 256 people, injuring thousands more and levelling Napier city.
When the CBD was rebuilt, many of the buildings were returned to their original Art Deco style – an approach originating from Europe, which peaked in popularity in the 1930s. Design themes include sunbursts, fountains, geometric shapes, skyscraper shapes, and symbols of speed, power and flight. You can also find a number of Art Deco-style buildings in Hastings.
The Art Deco years were a time of optimism, idealism, and escapism, all of which are represented on the buildings of Napier and in locals' embodiment of the era.
Take a guided tour by foot, vintage car or bus to see the best examples of Art deco buildings in the world and learn the stories behind the people involved in rebuilding the city. To truly experience this vibrant time, join the annual Art Deco Festival – an iconic celebration held for a week in February. Thousands flock to the Napier each year for this famous festival that boasts more than 300 events, including dance lessons, picnics, dinners, balls, baking competitions, street performances, aerobatic displays and so much more.