Climate change adaptation for New Zealand's Great Walks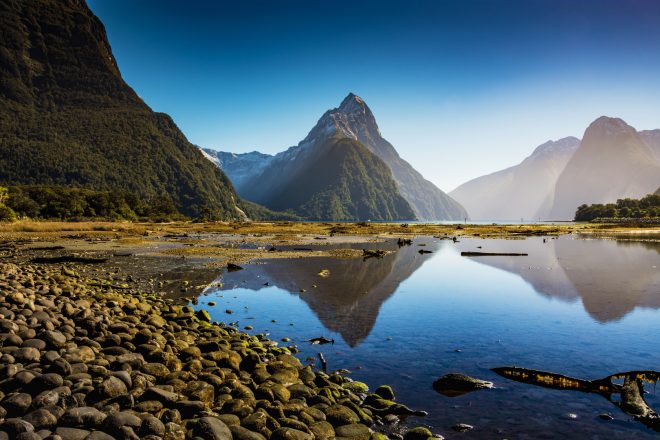 Some of the country's Great Walks are being rerouted and huts are being moved in preparation for more extreme weather due to climate change.
Over the past few years, many of the walks have had to close for extended periods of time after storm damage.
In February 2020, torrential rain caused slips that damaged huts, bridges and tracks, closing the Milford and Routeburn Great Walks for months. In February this year, a storm damaged part of the Heaphy Track and wiped out several bridges.
Department of Conversation (DOC) heritage and visitor director Tim Bamford said there were challenges ahead.
"The impacts of climate change have already been felt significantly across DOC's recreation network over the last five years, and it is driving up the cost of keeping the network to standard," he said.
In response, DOC has prepared a climate change adaptation action plan.
"In some places, tracks and huts will have to be moved further from the sea or we'll need to design infrastructure to be better able to withstand storms and flooding, and then also the natural hazard risks at places will change over time," Bamford said.
As part of the plan, a hut on the Milford Track is being replaced and relocated because of the risk of landsides in extreme weather.
Despite the uncertainties ahead, DOC is urging people to continue booking a Great Walk – but to be well prepared.