Concern over cheap imported labour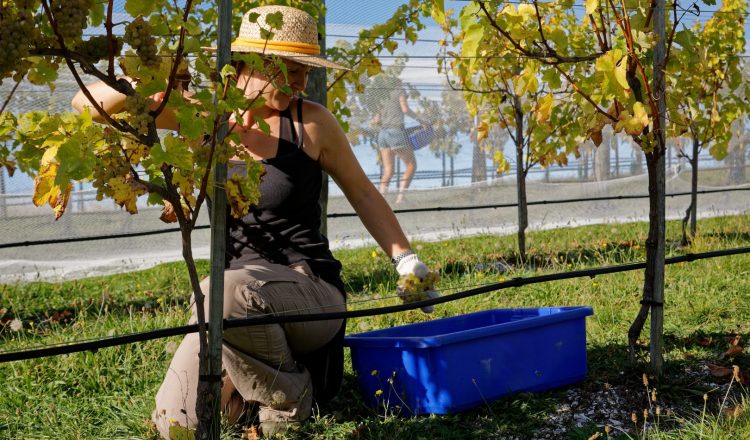 New Zealand's migration policies might be contributing to the current poor state of national productivity, according to an economic report.
A report prepared for the Productivity Commission by the Institute of Economic Research (NZIER) said the area of greatest concern was the extent of relatively cheap imported labour available to undertake low-wage, low-capital intensity jobs in the hospitality, tourism and agricultural sectors.
"Migration policy needs to be more targeted, with far less emphasis on allowing large numbers of entrants who aren't directly connected to actual or potential frontier firms," it said, describing frontier firms as those who are entrepreneurial and leaders in productivity and innovation.
It suggested the issue could be addressed by closing the door to people whose contribution to New Zealand's productivity was the same, or lower, than that of people already here.
The report features case studies to indicate there was little evidence to suggest migration had helped New Zealand move away from a low-wage, low-skill, low-growth economy.
It also said migration was unlikely to be a primary route to increased productivity for many existing large New Zealand firms, and general migration had tended to do little to improve the overall skill set of the population.
"To date there is no evidence that attempts to attract highly entrepreneurial migrants to New Zealand have been successful.
"Although New Zealand's current policy settings would allow them to enter, relatively few top-tier skilled migrants and entrepreneurs with global ambitions are looking to move to a small country a long way from the centres of the international economy," it said, adding it was not surprising that New Zealand had no entries in Forbes Global 2000 list, with a relatively narrow range of industries with potential to match the scope of global powerhouses.
Drawing on research from bank economist Paul Conway, the report said farmer-owned co-operatives and partly-privatised state-owned enterprises, with turnover greater than a billion dollars, were a particular problem in New Zealand because they tended to be risk adverse and reluctant to expand into overseas markets.
"And firms that are unlikely to be looking overseas for new ideas and opportunities will probably not be looking to hire foreign experts to assist in business transformations."
While the report knocks current migration policy, it sees opportunity to build on the current settings forced on New Zealand by the pandemic.
It suggests the government maintain the current provisions for top-end skilled and entrepreneurial migrants, when the border re-opens, and continue to substantially reduce flows of people with skills that are the same or lower than the average local population.
That would include eliminating generous employment rights for fee-paying students, while aiming to reduce the current number of working holidaymaker visas.
It also suggests a review of the Recognised Seasonal Employer scheme with a view to better balancing productivity and humanitarian objectives.
At the same time, the report recommends New Zealand work with migrants here and New Zealanders located overseas to improve the productivity of frontier firms, by helping to develop growth markets for New Zealand's goods and services.
NZIER principal economist Peter Wilson told Morning Report there was concern over the large number of temporary or seasonal workers who were competing against locals.
Relying on offshore labour didn't give a chance for employers to innovate and implement new technologies that would enhance productivity and then be profitable to the country, Wilson said.
With Covid-19 giving a rare chance to review settings, Wilson said sectors should be looking at boosting productivity in areas that were traditionally serviced by low-wage employees brought in from overseas.
"I don't think [it's a] numbers game, that's too crude. But certainly you should be thinking very, very hard before you turn the tap back on again, and certainly shouldn't be going back to the pre-Covid settings."
He said migration policy was tough to create and adjust but it needed to be addressed "carefully and quickly".
Source: RNZ News – www.rnz.co.nz