First-home buyers going regional to get on the property ladder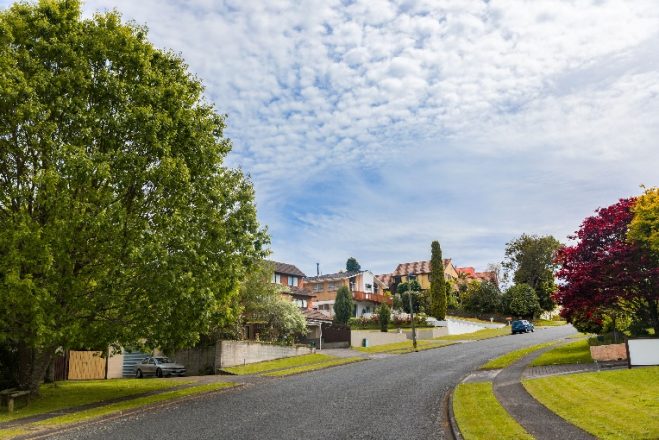 Increasing house prices are a barrier to homeownership for many but buying in regional areas is one way to get on the ladder – and the strategy is growing in popularity.
That's because while prices in the big cities might be sky-high, in regional markets they are far more reasonable and that provides buyers with more options.
The latest Real Estate Institute (REINZ) data has median prices in Auckland and Wellington at $1 million and $785,000 respectively. In Queenstown, the median price is $1.01m and in Tauranga it's $810,000.
In contrast, the median price in South Waikato is $350,000, in Whanganui it's $405,000, in Timaru it's $410,000 and in Invercargill it's $369,000.
Real Estate Institute chief executive Bindi Norwell said she had heard lots of reports of people moving to the regions to get on to the property ladder.
Norwell said doing so has long been a strategy, but post-Covid with the greater acceptance of remote working and people reappraising their lifestyles, it was an increasing trend.
"But we are also seeing a lot of people moving to areas that are more affordable and where they can get better value for their money. It's a big trend and one that will only continue."
Aucklander Kyla McKenzie is one of those people. After a long search she is just completing the purchase of her first home, in Dargaville.
Dismayed by the housing market in Auckland, she looked instead to other markets, enlisting friends across the country to advise her on the merits of their adopted towns.
But staying within an easy drive of Auckland became a priority because of ageing family members. "This was a huge conundrum, because places like Hamilton had so few appealing properties in my already-stretched price-bracket."
Earlier this year, McKenzie's situation changed when she spent time at a Dargaville lifestyle block owned by her mother and fell in love.
"I completely surprised myself and everyone else by asking to buy the property. Using a deposit I'd saved and with some family help, I was able to buy the property, which has a character bungalow and views, for $450,000."
Moving to Northland in order to own a patch of paradise was a leap of faith in terms of making new friends and securing future work, she said. "But I appreciate the upsides of a home I can call my own, and if things don't pan out at least I will be on the property ladder and I can move on."
McKenzie's story is a familiar one to real estate agent Shon Meszaros, from Property Brokers Tokoroa.
Increasingly, the South Waikato market he works in is seeing two trends. One is first-home buyers, especially young families, buying in and moving to the district. The other is retirees selling up their city properties and moving to the area.
Meszaros said that first-home buyers who were relying on a $50,000 to $60,000 KiwiSaver deposit could buy a property in the South Waikato with that.
"It's difficult to get anything in a big city, like Auckland or Tauranga, for that. But it gives you the ability to get into the local market here because properties are more affordable. On top of that, you can afford to be a one income family here."
He expects to see that trend continue in the South Waikato, especially as people's post-Covid appreciation for community and lifestyle attractions grow.
"Property owners do get capital gains in this area too. Tokoroa's average sale price in 2015 was $80,000. Now it's about $315,000. That's a big gain in value and it creates the leverage to go forward, so you get value for your money."
Regions like the Waikato are changing too. They are no longer the sleepy backwaters that used to make up provincial New Zealand.
Internet connections and infrastructure, including crucial transport networks, are improving and development is taking place. The ongoing multi-billion-dollar state highway one motorway extensions, and bypasses, are bringing Waikato closer to Auckland, for example.
Century 21 owner Derryn Mayne said that as the connectivity to big urban centres got better, her firm was seeing people moving out of Hamilton as well as Auckland to areas like Huntly, Te Awamutu and even Te Kauwhata.
"The Waikato region continues to offer many Auckland families the chance to get ahead and live a great lifestyle. With Auckland's median house price now hitting $1m, many are now actively eyeing the smaller centres and that will only continue."
Bruce Sherman was ahead of the game on this. He moved from Auckland to the rural town of Arapuni with his wife and disabled daughter six years ago. A host of lifestyle factors prompted the move and it has allowed them to mould the life they want.
But it worked out in the property sense too, he said. When the family moved, they sold their house in Penrose, Auckland for $650,000. Their Arapuni rimu character bungalow on a quarter acre property cost them $214,000.
"It left us debt-free and when you're not servicing a massive mortgage, the entire pace of life is different. Your options open up significantly. Living debt free gives you the power to decide how you spend your time, and that is priceless."
They have also seen decent capital gains on their Arapuni property, Sherman added. "Our neighbours sold their (similar) house for $535,000 last year."
Whether property buyers are thinking of going regional to get on the ladder or to get better value for their money, they do need to think carefully about where they choose to buy. That's because buying a home is a significant financial investment and it pays to be strategic about it.
Enable Me managing director Hannah McQueen said it was critical to remember that every market grew at its own rate, which was dependent on factors like economic activity, population growth, and employment options.
"This feeds into the capital gains an area sees over a period of time. The trick is to understand the returns for your area. So investigate the area that you want to get into and understand where it sits in terms of regional property performance."
That was important because depending on where you bought, your property could double in value in 10 years or in 20 years, she said. "That makes a big difference to your finances going forward. You don't want to be left behind because you have bought in an area which is just not growing, where you can't maximise gain."
For first-home buyers who wanted to get on the ladder but simply could not afford big city prices, going regional was a valid option, McQueen said. "At the very least they will get the benefit of inflation.
"But the property could be a placeholder house, so they still need to think about the potential for gains going forward. Especially if they want to move to a place which is more expensive down the track a bit. Make a mistake on this and it could put you back a long way in terms of your financial planning."
Ultimately, her advice was that anyone thinking of buying a regional property should strategise carefully beforehand.
"Do comprehensive due diligence, analyse the area and its prospects before you jump into a buy. Don't just purchase a property in any area without taking these things into consideration."
SOURCE: stuff.com