Solid lift in profit for Port of Napier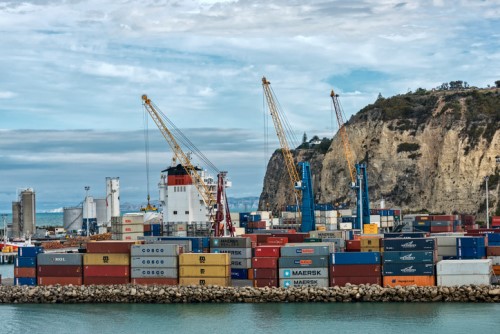 The Port of Napier has weathered the impact of the Covid-19 pandemic and a fall in cargo volumes with a solid lift in profit.
The company has reported a profit of $22 million for the year ended September compared with a forecast of $20m in last year's share float documents and an actual profit of $6.8m in 2019, which included one-off costs of the NZX listing.
Cargo volumes were down 7.5 percent, mainly bulk and logs, while revenue was marginally higher at $100m.
Napier Port Chair Alasdair MacLeod said the year had been more challenging than expected when it listed on the stock exchange, largely because of the pandemic, which was still making the outlook uncertain.
"This resilience operationally, backed up by tight financial controls, has left Napier Port in a stronger position than we anticipated at the outset of Covid-19. It has further cemented our position as the major freight gateway for our region and the lower North Island."
The Covid-19 outbreak abruptly ended cruise ship visits, which ended the season six short at 70. The company is expecting no visits this year.
However, the recovery in business was such that the company repaid more than $2m in wage subsidies, which it said "was the right thing to do".
The company is pressing on with a new wharf and associated facilities, which should be completed by 2022 and will give it room to handle bigger ships and more cargo.
Source: RNZ News – www.rnz.co.nz