South Waikato music festival a New Zealand first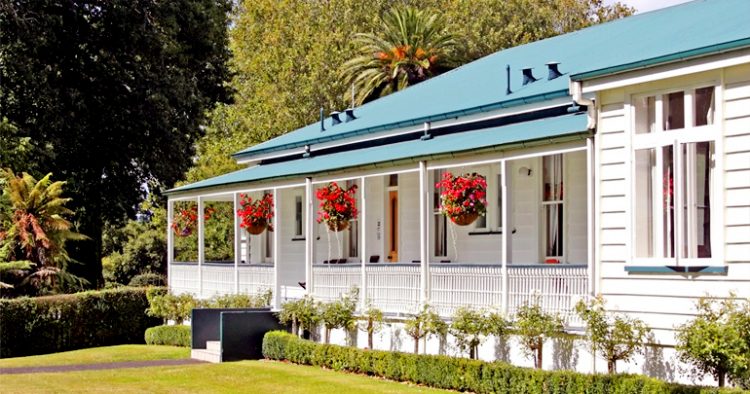 This weekend will be all about That Weekend in South Waikato.
In what will be the first of its kind in New Zealand, some of the country's top artists will perform during a two day camping music festival surrounded by natural hot spring spas, 9-hole golf, tennis courts, restaurant, pub, and native forest at the historic Okoroire Hotel near Tīrau.
The likes of Mild Orange, Wax Mustang, Hollie Smith, Eno X Dirty, Bontempo, and Sly Chaos are set to see 1300 people fill the grounds with fans given access to all of the 1889 hotel's facilities.
That Weekend is the brainchild of NexGen Touring co-owners James Bristow and Kurt Barker who have previously worked with some of New Zealand's biggest festivals including Bay Dreams, One Love, and Soundsplash. Their first festival The Longline Classic, held in Gisborne last Labour Weekend, sold out and That Weekend is expected to follow suit.
Barker said the South Waikato's central locality made it the perfect spot for the unique festival.
"James and I both being from Gisborne are constantly travelling and we thought it was an incredible space," he said.
"We had huge success with The Longline Classic and following that we thought this space has a lot of potential. It's surrounded by Central North Island cities, there is nothing over a two-hour drive."
He said Covid-19 travel restrictions were having a positive impact on New Zealand music.
"In previous years some of the biggest names in the world have been coming to New Zealand music festivals but now that borders are closed all these spaces are now open for New Zealand artists and I think it's great," he said.
"The New Zealand festival market has realised that some of these artists are world-class. They are bloody amazing and are still selling out festivals."
Barker said whilst they are starting off small, the economic impact long term for the district could be significant.
"Auckland has definitely been our top-selling city but people are also coming from Mount Maunganui, Hamilton and quite a few from Christchurch which is really cool to see," he said.
"It can be hard to get people to come from cities to places they essentially know nothing about but I think once they do come and see this place and have a good time it will put us in good stead to grow it next year.
"We've seen the economic impact The Longline Classic and Rhythm and Vines has had on Gisborne and that is what we are trying to drive for the South Waikato. If these things work then everyone wins massively in smaller regional towns."
That Weekend will be held from January 30-31. Tickets can be purchased at ticketfairy.com