South Waikato property market region's strongest outside city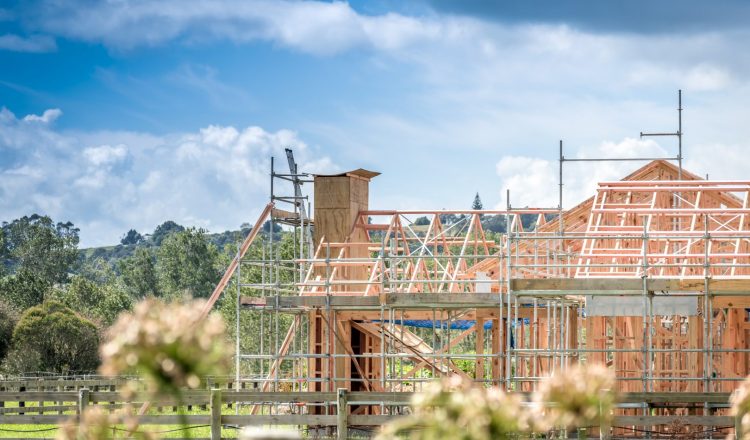 The South Waikato has not only become a property investor's dream, but also business owners, with rising property prices having wider reaching positive spin-offs.
New realestate.co.nz data shows the district's house prices have risen by a whopping 87 per cent in 10 years.
The average house price has gone from $224,734 to $419,739 which is the Waikato's second biggest leap behind Hamilton City which has seen a 102 per cent rise from $378,470 to $763,446.
But it's not just property owners with smiles on their faces. The rapid rise is also having a positive impact on businesses.
Tīrau residents, and business owners, Garry and Barbara Bettridge relocated from Whanganui two years ago and haven't looked back.
Barbara, who owns embroidery and craft store MYstyle, and Garry, who runs his jewellery manufacturing store alongside her, said business was booming as more people come to town.
"I'm finding because Tīrau is a place people travel through, a lot of people come from Auckland or Matamata, they will drop their jobs off and go on to wherever they're going and pick them up on their way back or the next time they're here," Gary said.
"We didn't really know anything about Tīrau before we came here, but we both grew up rurally and we didn't want to move to a big town.
"We're really enjoying it and have no regrets."
Barbara can't get over how quickly property prices are rising in the town. Prior to moving there they purchased a property which they decided to sell again 18 months ago.
"We paid $169,000, it had been on the market for three years, and we sold it for over $300,000 within a week," she said.
Tokoroa real estate agent Richard Garner said despite the significant increase, properties were still selling for bargain prices compared to other centres.
"We have seen a big shift of people coming in from Tauranga, Rotorua, Hamilton, Cambridge and Matamata," he said.
"The price point is something that is really attractive and Tokoroa is also still so central to those centres."
Garner, who amid the buoyancy is in the process of opening a Ray White branch, said more executive homes were also in hot demand.
"You're looking at over $500,000 for something like that now but it wasn't that long ago that if we listed something with a five in it, it was probably rural," he said.
"We just keep setting new records with what people are prepared to pay."
He said unless more land was opened up for development he can't see the market slowing.
For Cambridge mother Alanna Froebel, who is wanting to relocate to Tīrau so her husband can be closer to work, the high demand for housing is making finding a rental impossible.
"It is very difficult. There doesn't seem to be many advertised and when they are advertised there are so many people applying which has meant I've never been able to get a viewing," she said.
She said having a dog, despite having glowing references, made it all the more challenging.
"I've contacted all the real estate agencies but I've never heard back," she said.
"We're looking for a three bedroom home with a fully fenced section and my current landlord is happy to give a reference for our dog too."
South Waikato District Council Chief Executive Ben Smit said the council was actively working to ensure housing demands were being met.
Substantial areas in Putaruru are being rezoned for residential development and infrastructure capacity and capability is currently being assessed in Tokoroa and Tīrau.
"The council identified growth as a strategic priority several years ago so it is pleasing to see that growth is being realised," he said.
"We have done considerable planning and assessments over the past years to ensure that growth can be embraced and challenges mitigated or worked through.
"The council's role is to make the necessary land available for development, but we need developers to invest through subdivision, which is happening."
Smit said over the next 25 to 30 years the council will invest $30 million into wastewater infrastructure and upgrades to support growth.
"We have supplemented Government statistical analysis and population growth projections with our own projections to ensure accuracy," he said.
SOURCE: Stuff: https://www.stuff.co.nz/waikato-times/news/300211741/south-waikato-property-market-regions-strongest-outside-city