South Waikato tourism sector still growing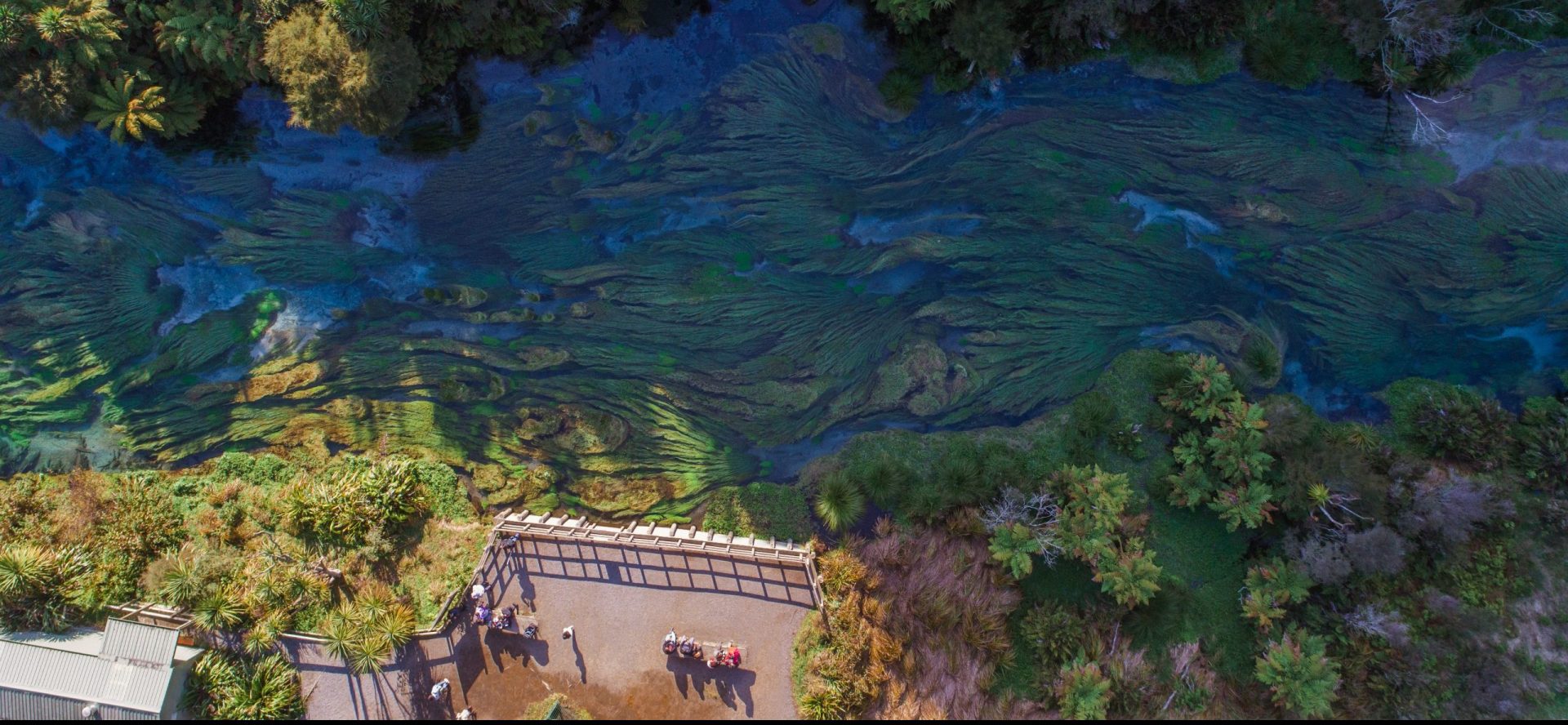 The South Waikato's growing tourism sector remains strong in spite of Covid-19.
In March, prior to the country going into lockdown, the district had the Waikato's second fastest growing tourism market.
And South Waikato District Council economic development manager Paul Bowden said little has changed since. The Te Waihou Walkway/ Blue Spring, which has had over 67,000 visitors this year, and the Waikato River Trails continue to be popular destinations.
"International tourism is obviously an issue across New Zealand and does to some extent have an effect on South Waikato, however, our spend from travellers through the district has remained strong due to our location on State Highway 1," he said.
"There has been a marked increase in domestic travel with a lot of New Zealanders en route to Rotorua, Taupō and Hobbiton.
"85 per cent of value in the South Waikato is derived from domestic travellers, be it local tourism or general passing travellers."
With the sector doing so well, Bowden said the council was reviewing and refreshing the services at its iconic sheepdog i-SITE in Tīrau.
"Tīrau was a hive of activity through the July school holidays with a notable increase of foot traffic into the i-SITE and visitor queries," he said.
"Our Marketing team is working through reviewing and refreshing the tourism collateral at the i-SITE with a specific focus on local attractions.
"Domestic markets offer an opportunity to the South Waikato, particularly because much of our visitor product is free activities such as the Waikato River Trails, Te Waihou, Talking Poles and river and lake side reserves.
"Staff are [also] liaising with local businesses and Hamilton and Waikato Tourism to ensure up to date information for local businesses is on the Tīrau website and on Waikato New Zealand platforms."
He said the council has applied for Government funding to further enhance its tourism sector.
"We continue to apply for Government funding through several avenues, especially in the tourism space," he said.
"The council has budgeted for some refurbishment work at The Dog over the coming years to enhance the visitor experience through a more digital space. This will complement any Government funding that is secured."
"The Council is [also] starting a body of work within our central business district areas to assess the footprint of the changing face of retail so that we can facilitate appropriate change and development."
A recently released Data Ventures report found the Waikato region as a whole had New Zealand's second highest level of domestic visitors during the July school holidays. It was up 20 per cent on the same holiday period last year.