The Waikato lifestyle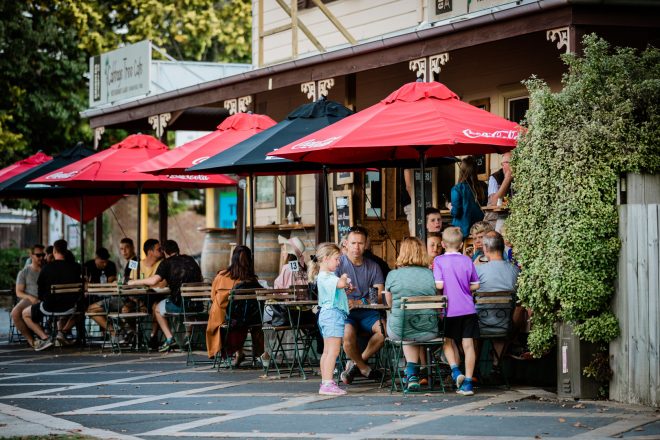 The Waikato Region blends medium-sized city living with an easily accessible rural and country lifestyle.
Outdoor adventure lovers will find plenty to explore and for those wanting to stay closer to urban attractions, there are museums, parks, lakes and gardens galore.
The region continues to grow and it's clear why: affordable living, diverse landscape and close proximity mountains, beaches and of course New Zealand's largest city – Auckland. 
From the effortlessly hip and rugged beach town of Raglan to the beautiful and lush town of Cambridge, this is arguably a unique region with plenty to offer. Arts and culture continue to gain momentum across the region with Hamilton carving out a small but diverse offering. 
If moving to the region, you can choose to reside in your own slice of rural paradise, be amongst the bustling city life, live beachside, venture to the outskirts or opt for small town living. The Middle Earth movie set scenery and iconic Waikato River are just some of the well-known destinations and there are numerous hidden gems to explore.
The Waikato region is home to numerous cycling and walking tracks and for water sport lovers – plenty of places to engage in rowing, waka ama, kayaking, surfing and more. Hikers can tick off the many mountains in the region with day or overnight climbs. 
Hamilton's urban offerings suit those looking for more of a cityscape hang out with eateries, art galleries, street entertainment and cocktail bars. For film enthusiasts, be sure to check out Lido Cinema and Auteur House.
 
Take a trip to the beach and while you're there, check out the shopping, art galleries, pottery studio and cafés in Raglan. If you're a coffee fain, grab one from Raglan Roast while you browse.
 
Head out to Rosetown to check out the elaborate rose gardens of Te Awamutu or visit the museum and some of the most famous Māori artifacts on display. For those looking for a bargain, check out Kihikihi's op shops. 
 
Not just a holiday hotspot, Taupō is seriously attractive for those wanting to ski or snowboard in winter at the nearby National Park. Cycle around the glorious lake and spend summer cooling off and hanging out, lakeside.