'Transitional pain' warned as paper mill signals changes to New Zealand operations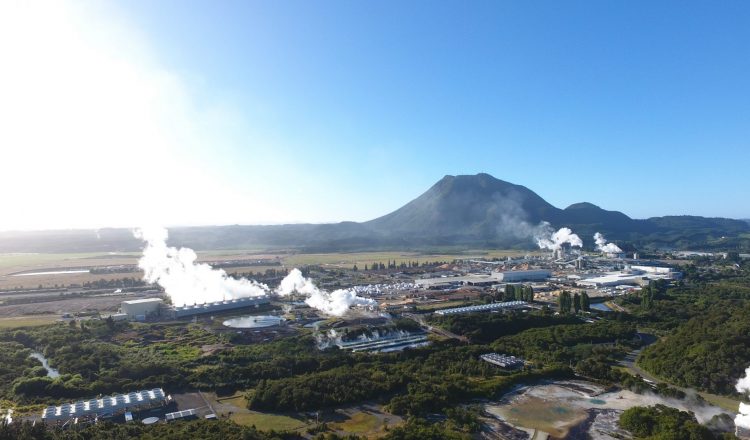 Norske Skog is the latest industrial player to signal a review of its New Zealand operations, following similar moves by others in the manufacturing sector.
The Tasman newsprint mill in Kawerau employs about 160 people and is a major contributor to the wider area's economy.
Norske Skog said the review did not equate with closure and it was premature to discuss job losses or redundancies.
A spokesperson said employees and stakeholders will be consulted before a decision is made, ideally in the first quarter of 2021, and all options would be explored.
"The impact of Covid-19 on the demand for Norske Skog's products has been dramatic. The Australasian market for publication grades has declined by 25 percent compared to 2019."
It was the latest heavy industry enterprise to come under the microscope with the Tiwai Point smelter slated for closure, and major restructuring taking place at New Zealand Steel's Glenbrook mill, and the Marsden Point oil refinery.
But the disruption currently facing New Zealand and the world's economy had shades of previous eras and economist Cameron Bagrie said the country could learn from its past mistakes.
"One of the things that we did in the 1980s and the 1990s was that as we went through this big change in our economic model, we weren't too great on that assistance package and support in regards to getting people back in the workforce in pretty sharp order," Bagrie said.
Many of the disruptions to the country's economy were out of the hands of the government, but it could ensure it was there to pick up the pieces.
"There is going to be transitional pain and of course the government's got a strong role here to play in regard to supporting people through those economic challenges and unlocking opportunities on the other side and making sure we've got training facilities that are top notch as people get redeployed, and don't become permanently unemployed," he said.
On the campaign trail today, both major parties' leaders acknowledged a storm was brewing.
Labour leader Jacinda Ardern pointed to Tiwai Point where the government mooted a Just Transition, similar to what was rolled out in Taranaki, as a model for the way forward.
"We're seeing vastly rapid change across some of these sectors at the moment. What we're working to do is support the transition so that those who might be working in those sectors don't have jarring job loss but have a future," she said.
National leader Judith Collins pointed to onerous legislation and red tape as the underlying problem.
"What we are often hearing from businesses is that they're finding all the extra cost being put on them by government really debilitating for them. We can't just keep constantly losing industry in the regions."
Act leader David Seymour agreed and said New Zealand needed to rethink its approach to emissions.
"People say 'well that's just the cost of environmental protection' but not if it forces those activities to competitors elsewhere in the world who have lighter environmental regulations. We have to be careful that we don't actually leak activity to places where more environmental harm may be done."
New Zealand First's regional economic development spokesperson Shane Jones said his party was the only one offering a middle ground in any potential future government.
"On one side we've got the carnivores from the Act Party who just want the free market to lay waste to those things that they just don't think should exist if they can't pay their way. On the other side we've got the herbivores – the mad cow ideology of the Green Party.
"NZ First believes we need a nuanced and sophisticated approach that ensures we don't just export jobs and end up importing carbon."
E tū negotiation specialist Joe Gallagher said whatever parties formed the next government they would need to prioritise retaining New Zealand's industry.
Kawerau District Mayor Malcolm Campbell said his council accepted the writing was on the wall.
"This has always been a constant for the last decade. For anybody to think that we were still going be making paper in the next 10 years, well you've got to be dreaming. So I think it's a timely thing that they've [Norske Skog] got to be making a move now rather than later and, I think, that's all they are doing."
The news was not a shock considering the struggles the mill had faced for more than a decade, but he did not believe a full closure was being entertained.
Bagrie said the major shifts in the economy had been sped up by the Covid-19 pandemic, but they were always on the horizon.