Kawerau's New Retirement Village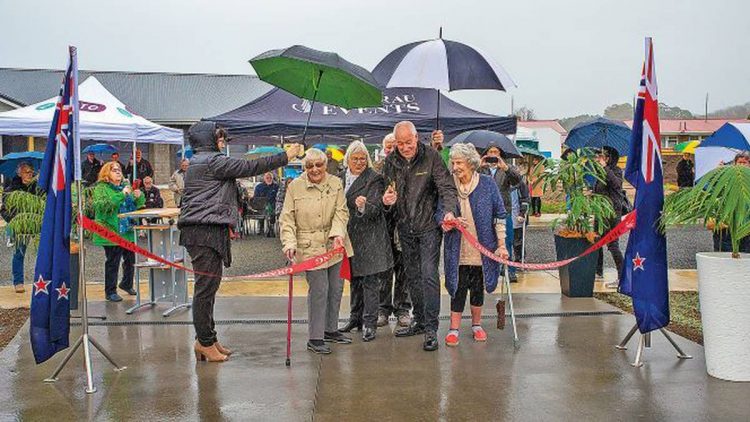 Residents of Kawerau in the Bay of Plenty celebrated the opening of a new retirement village in July 2020. 100 people gathered to bless the Porritt Glade Lifestyle Village and one of the completed homes was open for viewing.
Mayor Malcolm Campbell said the development had not been without its challenges, but he could not be prouder of the result. After a lack of interest from developers, the council decided to take matters into their own hands and partner with Generation Homes and several local contractors to build the retirement village. Several homes had already been built and sold, and the Kawerau District Council's project is set to build a total of 29 units.
This has given long-time residents of Kawerau the opportunity to remain in their home town and continue their valued involvement with the community. One of the new home owners, Zita King, said she had lived in Kawerau for 60 years but, unfortunately, could no longer manage her quarter-acre section. Retirement villages offer people a low-maintenance home option and an ability to maintain their independence.
The new development has brought excitement to the community, and while it is unusual for councils to develop and own a retirement village, Council chief executive Russell George commended the elected members involved and said it was good to get to this point in the build since it had been a long time coming.
The road through the new retirement village is called Piripiri Crescent after the large boulders that were deposited on the site in a historic debris flow.
Some of the boulders were uncovered during the construction, including one that weighed 38 tonnes.
The 29 two-bedroom units are selling for $310,000 plus an annual fee which covers rates, insurance, gardening and mowing, exterior maintenance, and the statutory manager position.
Prospective owners should contact Peter Christophers at the council.