Top 10 Activities
Whanganui is one-of-a-kind. Check out these things you can only do and see in Whanganui.
Ride the Durie Hill Elevator
We are the proud home of the Southern Hemisphere's only in-ground public transport elevator. The Durie Hill Elevator was built 1919 to help the residents of the hilltop Durie Hill suburb commute into town. The view from the top is fantastic – as is the long, 213-metre tunnel you take to reach the elevator (definitely a highlight for photographers).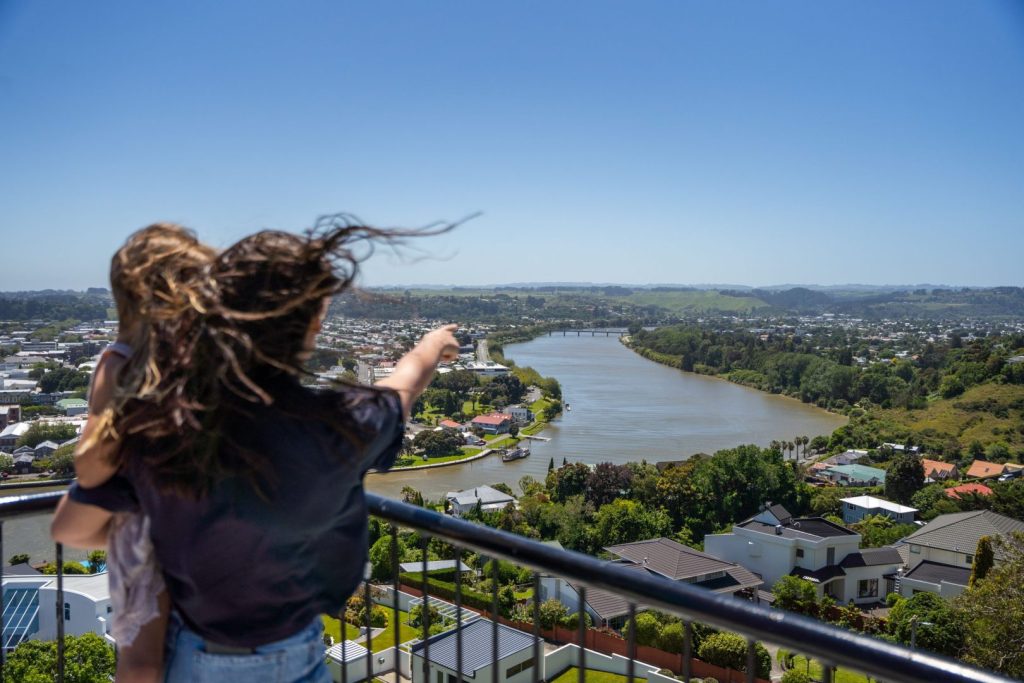 Visit St Paul's Anglican Memorial Church at Putiki
Filled with beautiful and intricate Māori carvings and tukutuku weaving a tale of the people and the land of this area, St Paul's Anglican Memorial Church is one of the most intricately and beautifully decorated churches in Aotearoa.
St Paul's Memorial Church site itself dates back to 1842, and several buildings have been constructed on this site over the years. See the building and hear the story from local guides steeped in the knowledge of this historic treasure. St Paul's tours cost $10 and can be booked through the Whanganui i-SITE Visitor Centre.
Drive or cycle the River Road
This intimate and scenic 64-kilometre road leads to the Whanganui National Park and enables travelers to visit small river communities and experience a pace of life that is unique in contrast to much of the rest of the country.
You can read the Whanganui River Road Guide here.
Catch a gig at the Opera House
The Royal Wanganui Opera House is New Zealand's last Victorian theatre, elegantly standing at over 115 years old and still hosting all kinds of local and touring acts. Check out what's on and add a show to your itinerary.
You can visit the Royal Wanganui Opera House Facebook page here.
Shop the Whanganui River Markets
These weekly Saturday markets are located on the historic site of early Māori trading.
The Whanganui River is the backdrop to stalls providing an array of local food producers in the Farmers Market section, alongside an eclectic mix of collectors of vintage and retro, makers of art and traditional crafts, plants, and delicious street food in the River Traders area. Open every Saturday at 8.30am -1.00pm, Taupō Quay.
Or visit the Whanganui RiverMarkets Facebook page.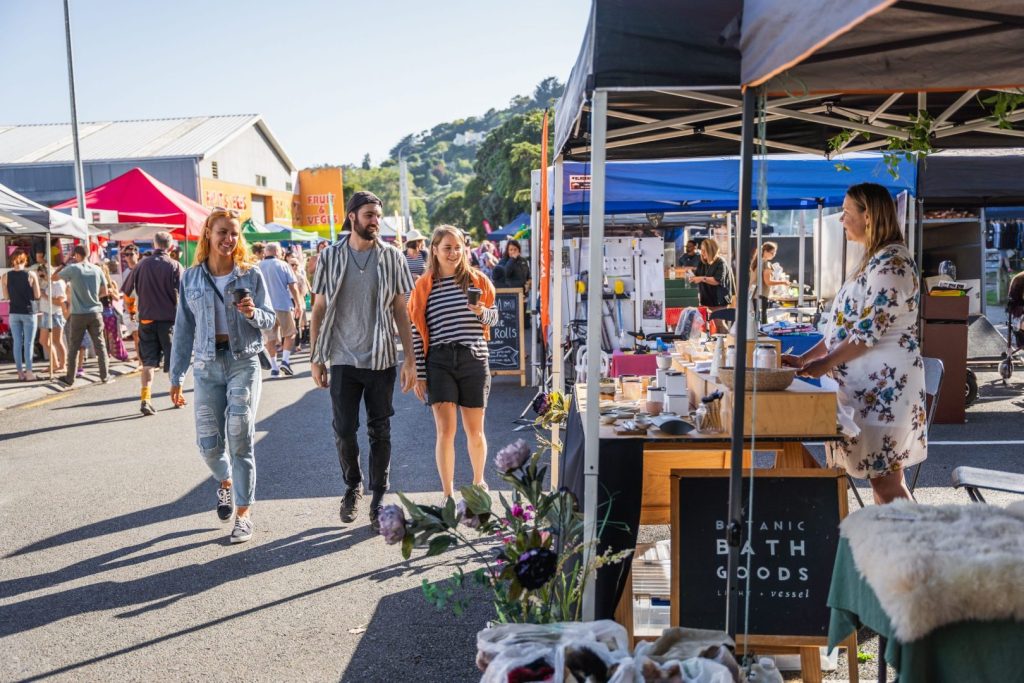 Wander through Paloma Gardens
A garden like you've never seen. Explore the exotic Paloma Gardens, landscaped with plants from all over the world, from the jungles of Asia to the deserts of Africa and the Americas. Paloma Gardens has been awarded "Garden of National Significance" by the New Zealand Gardens Trust for the past thirteen years.
The garden is presented as several distinct zones, including the Palm Garden, the Desert House, the Garden of Death, the Bamboo Forests, the Jardin Exotique, the Wedding Lawn and the two Arboreta – unique among the Gardens In Whanganui.
You can visit the Paloma Gardens website here.
Or have a look at Paloma Gardens Facebook page.
Quartz Museum of Studio Ceramics
As the only dedicated ceramics museum in New Zealand, Quartz Museum is worth checking out. The New Zealand History Collection consists of almost 100 pieces illustrating the development of studio ceramics from the early 20th century to the present day. The Museum was established to house the Rick Rudd Collection of more than 400 ceramic works. Works are also borrowed from private collections for themed and special exhibitions and each year ceramic installation is commissioned.
You can find out more on the Quartz Museum of Studio Ceramics website.
Ride the Paddle Steamer Waimarie
The Paddle Steamer Waimarie was salvaged from the bottom of the Whanganui River, where it sat for around 50 years, and restored to its former glory and re-launched in 2000 to make it New Zealand's last steam-powered and coal-fired passenger paddle steamer operating from the golden riverboat era of the late 19th and early 20th centuries. The Waimarie cruises upriver from October to May.
You can visit the Paddle Steamer Waimarie website here.
Or got to the Paddle Steamer Waimarie Facebook page.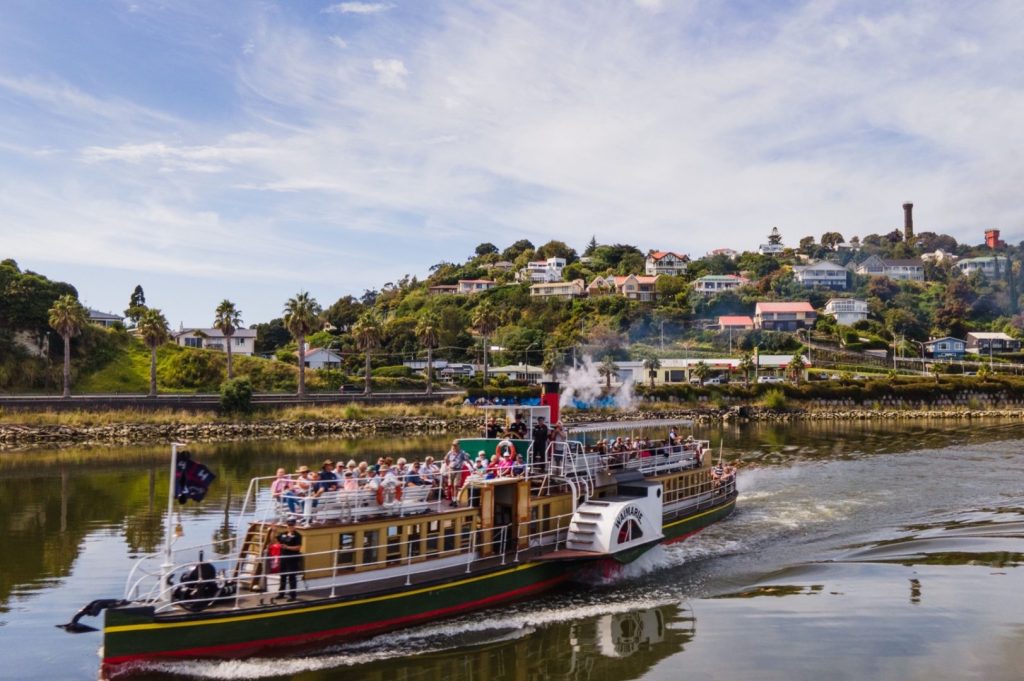 Cruise on the Motor Vessel Wairua
Built by Yarrow & company of London in early 1904 and sent out to Whanganui for A. Hatrick & company in a kit-set form, this beautifull vessel has a proud history.
In 1987, a group of local men spent 19 years restoring Wairua to its 1913 condition and the vessel has been a welcome sight on the river since 2006. Take a day trip to Hipango Park or cruise up to Upokongaro, this special journey can't be beaten.
Or like the Motor Vessel Wairua's Facebook page
Explore the Whanganui Regional Museum
Set in the heart of the Whanganui cultural centre on Queens Park, the Whanganui Regional Museum offers visitors a rare experience-a journey into the hearts and minds of the people of Whanganui, and a look at their treasures, their loves, their everyday lives and their dramas, their history and their future.
When the ordinary is exchanged for the extraordinary, you know you're in Whanganui. Famed for its Taonga Māori Collection, you can see the exceptional creations of the tūpuna (ancestors) of today's Whanganui River Māori.
You can find out more on the Whanganui Regional Museum website.
Or on the Whanganui Regional Museum Facebook page.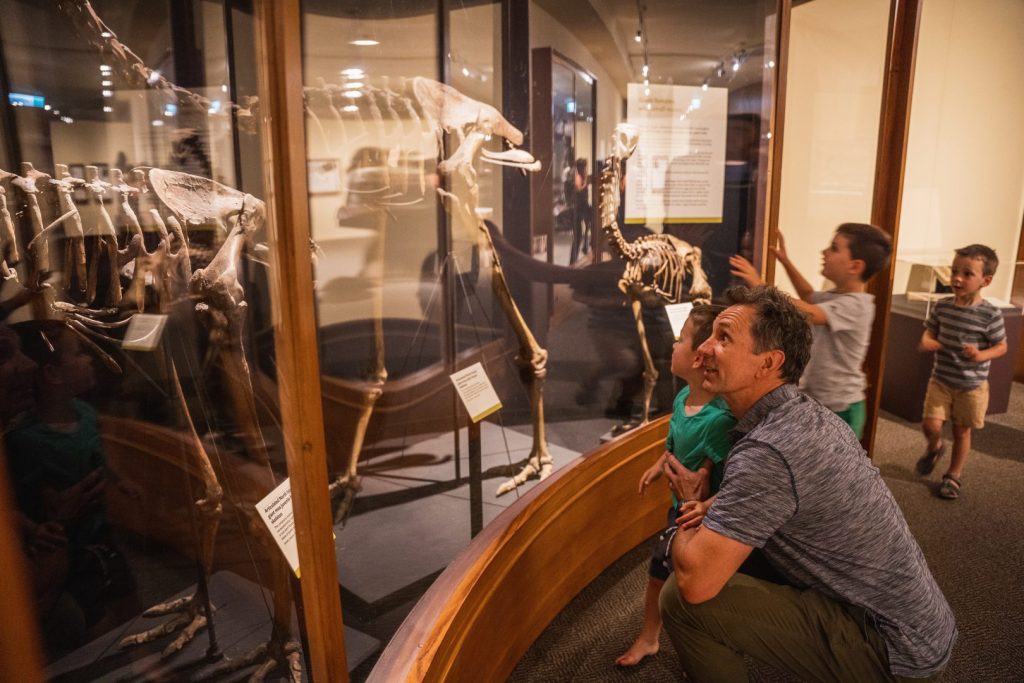 Arts & Culture
Whanganui has a well-deserved reputation as a great home for artists, but living in a creative centre is good for the whole community. We have endless opportunities to enjoy visual arts, performances and to take lessons from the experts.
Explore Museums and Galleries
The historic Sarjeant Gallery is home to one of the best collections of fine art in New Zealand, the Whanganui Regional Museum has an extensive collection of Lindauer portraits and taonga Māori, and Quartz Museum of Studio Ceramics includes a comprehensive collection of ceramics.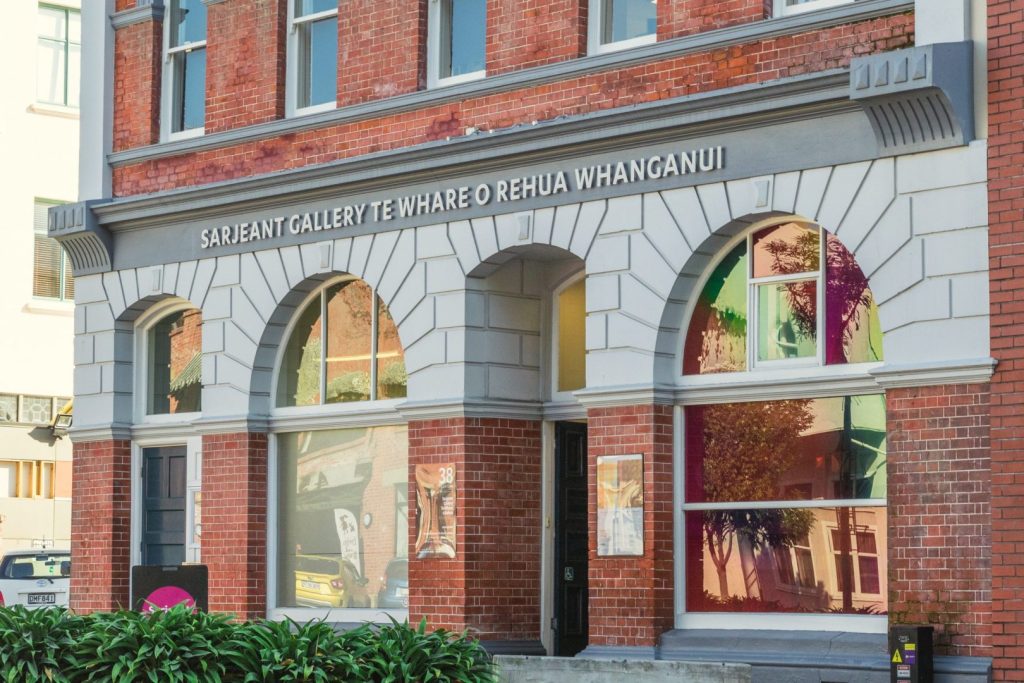 Music
Whanganui's music scene is known for its quality and diversity. On any given night, you're as likely to catch an opera as an open-mic night. The Royal Whanganui Opera House and the  Musician's Club are both nationally renowned venues, while bars like Porridge Watson and Frank host a wide range of gigs.
Theatre
You'll find plenty of theatre running at The Royal Opera House as well as our two local theatres, the Wanganui Repertory Theatre and Amdram, the oldest Amateur Dramatic Musical Theatre in New Zealand.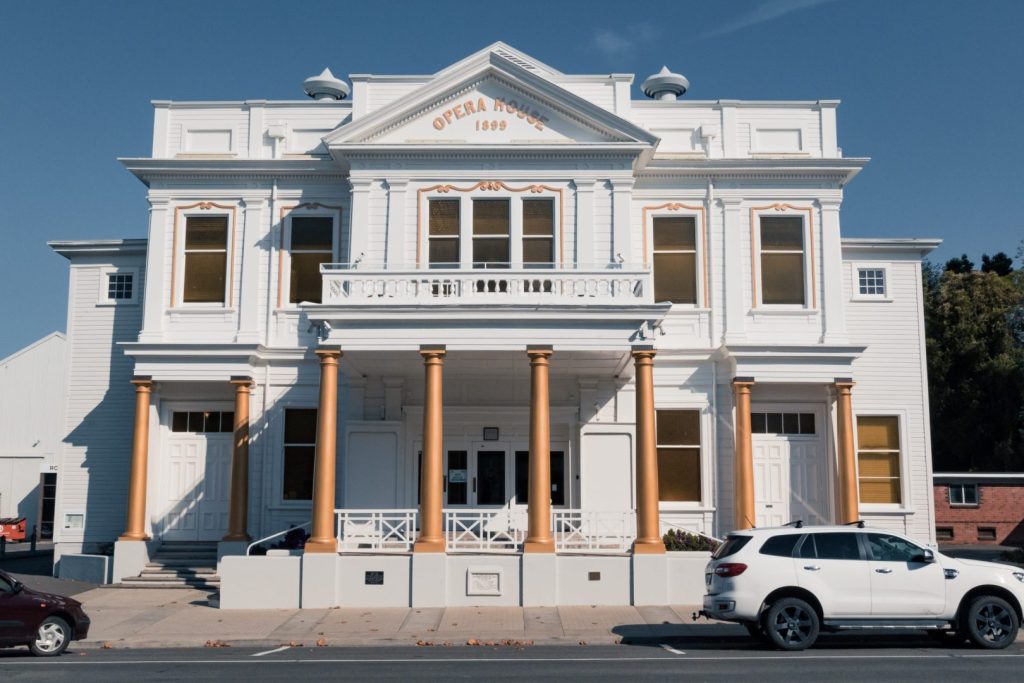 Literature
Whanganui has a rich literary tradition, having been home to literary luminaries like James K Baxter, Janet Frame, Ian Cross and Robin Hyde. We love the written word and celebrate bi-annually at the Whanganui Literary Festival. Paige's Book Gallery is a treasure for readers and writers – ask them about their Book Club programme.
Learn a new skill

Try your hand at glassblowing at the New Zealand Glassworks or shop for local art at our many downtown galleries.
Find out more about glassblowing, glass casting, glass slumping, pottery and community arts.
Quartz Museum of Studio Ceramics
Established by renowned potter Rick Rudd, the Museum displays his collection of over 700 works by New Zealand and international potters.
The Rick Rudd Foundation, a charitable trust, established the Quartz, Museum of Ceramics. The museum houses more than 400 works in its collection. Ceramic works are also borrowed from private collections for special exhibitions at the museum and each year an installation is commissioned. This unique addition to Whanganui's creative industries' offerings is a must-see for art lovers.
Also on show are more than 500 works from the Simon Manchester collection.
The Rick Rudd Foundation was set up in 2013 as a Charitable trust and in 2014 Rudd bought Munford House and gave it and his collection of studio ceramics to the foundation.
Rick Rudd began working with clay at art collage in England in 1968, moved to New Zealand in 1973 and has been a full-time studio potter since 1975. He has kept illustrative works from his practice throughout his career and now has over 250 pieces. Many of them are on show.
Creative Communities
Our creative industries are vibrant and productive and there's something for every art lover to indulge in.
Whanganui has more than 400 resident artists creating photography, mosaics, jewellery, paintings, pastel, pottery, re-invented art, sculptures, fashion, textiles and glass. Galleries are open year-round and have everything to satisfy the most avid collector or the casual browser. Art has been created locally for at least 800 years and this heritage of design inspires and informs the artists creating in the region today.
Explore the sights of Whanganui
City Centre
Whanganui's CBD is compact and filled with interesting spots to visit, enjoy and eat & drink at.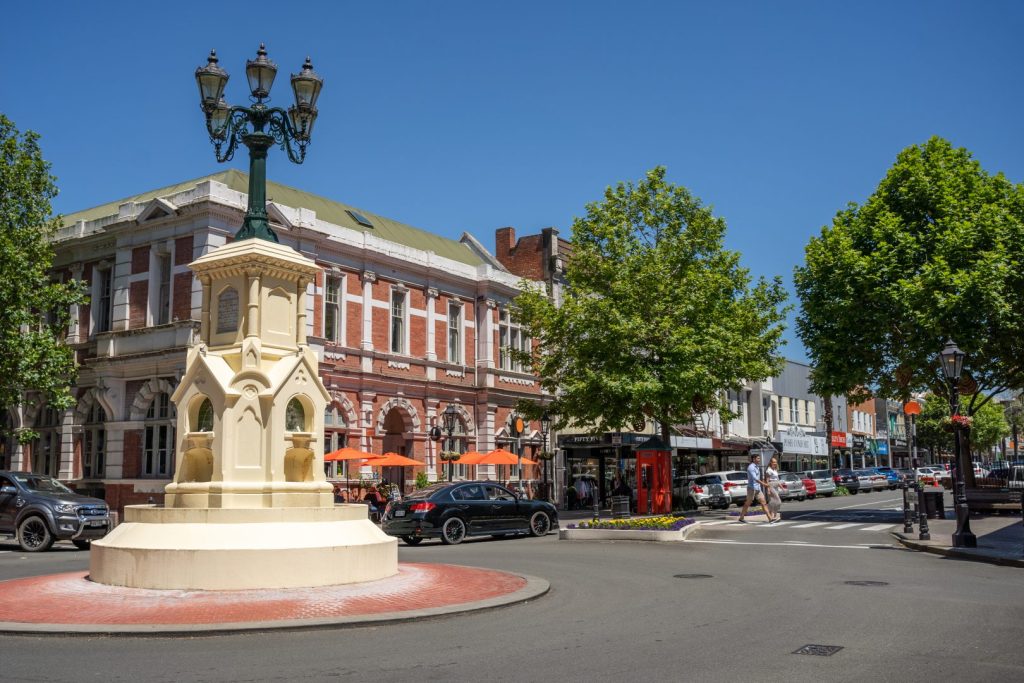 Mountains to Sea Cycle Trails
The Mountains to Sea Cycle Trails are a breath-taking way to explore the Whanganui Region
From Tongariro National Park's volcanic grandeur to the magical wilderness of the Whanganui River and the beautiful Tasman Sea coast, the Mountains to Sea cycle trails show off the sights, places and people that make the Whanganui region so special.
Known in te Reo Māori as Ngā Ara Tūhono, these connected pathways take cyclists to new adventures in a remarkable part of New Zealand. Connecting two national parks, the ride navigates alongside the tributaries and waters of the Whanganui River – with all its special stories to discover.
Mountains to Sea – Ngā Ara Tūhono is comprised of multiple sections that can be joined together for a multi-day adventure, or enjoyed as day rides to suit your ability, interests and itinerary.
New Zealand Glassworks - Te Whare Tūhua o Te Ao
Home to the heritage craft of art glass, New Zealand Glassworks – Te Whare Tūhua o Te Ao is the national centre for art glass located in the heart of old Whanganui.
The town has a long history with art glass and is home to many practitioners working within this extraordinary heritage craft. New Zealand Glassworks (NZG) is located in the old printing press building for the local newspaper The Chronicle. This unique environment provides a vibrant centre for artists to create, exhibit, and to be inspired.
NZG is dedicated to the on-going development of all glass artists and provides them with the best possible opportunities and education through the facility. The open access studio hosts many of the country's leading glass artists and you can see first-hand glass artists indulging in their craft all year round.
The interactive glass centre entertains the greater community with hot glass demonstrations, exhibitions, education opportunities and short course workshops. Each month throughout the year NZG runs paperweight and beginner glass blowing workshops. These workshops are extremely popular and the year books out fast, so if you're interested make sure you sign up quickly.
The NZG gallery is Whanganui's premier glass art gallery featuring some of New Zealand's most respected and collected artists. The art glass is thoughtfully curated in a unique gallery space, with a focus on collector's pieces and limited-edition sculptures.
The contemporary gallery and exhibition mezzanine floor provide a great opportunity to see works by over 30 artists including David Murray, Te Rongo Kirkwood, Emma Camden, Kathryn Wightman, Wendy Fairclough, Evelyn Dunstan, Philip Stokes and many more.
NZG is open seven days a week from 10am to 4:30pm and closed on public holidays. Please check their online calendar to see who is working on the day of your visit, or when the next scheduled workshop will be running.
Scenic flights in Whanganui
See Whanganui from above for a scenic experience you'll never forget
Whanganui is beautiful from every angle, not least of all from above. There are scenic helicopter flights available to take in Whanganui and its surrounds, to visit the Bridge to Nowhere, and to take in the scenery from Whanganui to Mount Ruapehu and back.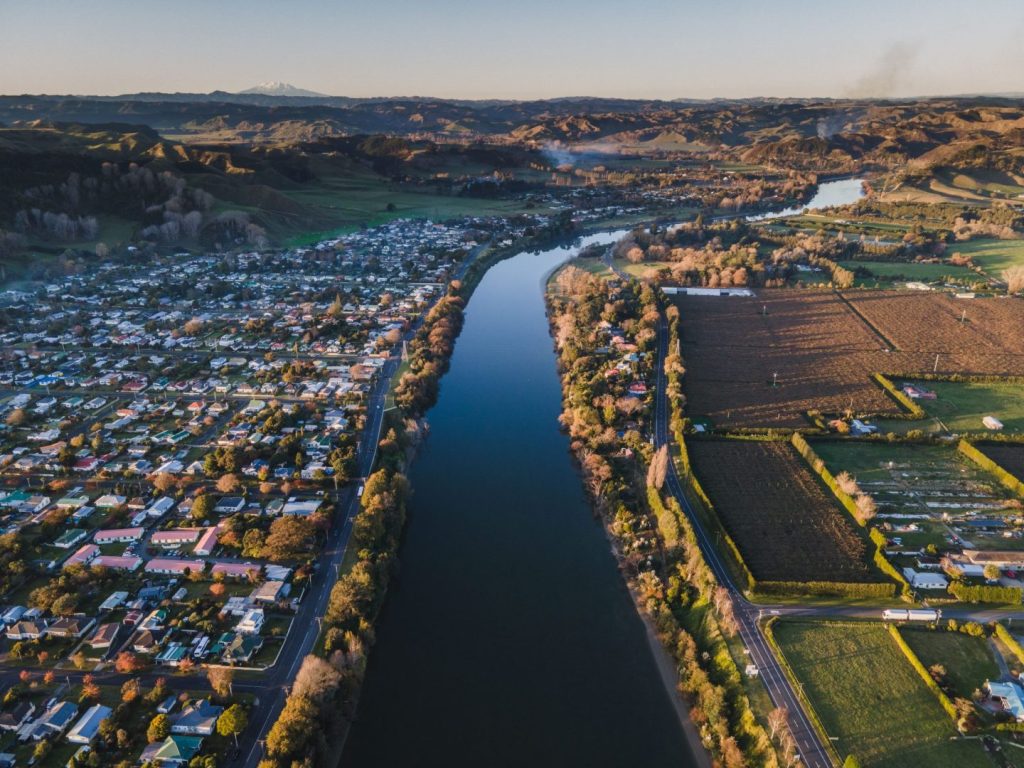 Coastal Arts Trail
Explore the art galleries, museums, and open studios in Whanganui, Taranaki and Manawatū – a perfect activity for art lovers.
The Coastal Arts Trail follows a pulse of creativity running through Whanganui and its neighbouring regions, and gives you insight into the lives and inspirations of the artists and creatives living here.
The scenic journey will guide you not only to art galleries and museums, but also to off-the-beaten-track studios and creative rural communities.
Discover unique galleries, learn traditional skills at a wide range of workshops and experience the ahurea tuakiri (cultural identities) of these regions. Art is at the heart of Whanganui's communities, elevating cultural expression and lending vibrancy to life in this City of Design.
The Coastal Arts Trail takes in a broad range of classical and Māori art. You can enjoy sculpture, postmodern and street art, and experience first-hand the works of internationally renowned local artists.
Browse the galleries to explore new places and immerse yourself in a creative, colourful world. Whether you have five days or just five hours, hit the road on an art-finding odyssey. From contemporary crafts in Whanganui, to seafront sculptures in Taranaki and fine arts in Manawatū, each region has so much to offer.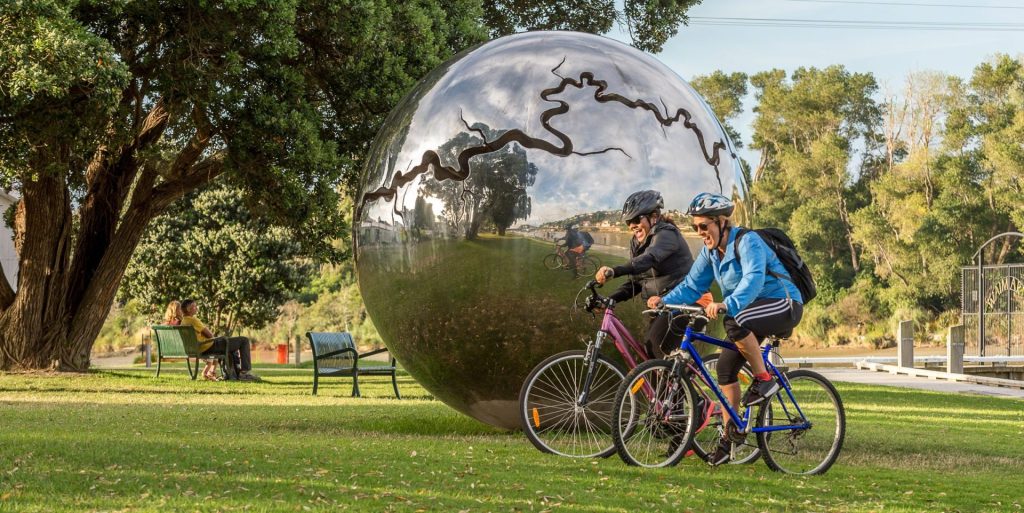 City of Design
Whanganui has received UNESCO recognition as a City of Design. This designation reflects the creativity, innovative spirit and cultural history of the city.
For more than 800 years, Māori have lived along the Whanganui River, building marae, kāinga (villages) and waka (boats) featuring notable carvings and weaving in a distinct style. Contemporary Māori designers continue to share and evolve this unique visual language.
In 1840, Europeans arrived and the city developed rapidly. The scale and design of civic infrastructure, including the Royal Whanganui Opera House, Cooks Gardens, Whanganui Regional Museum and Sarjeant Gallery, are a testament to the ambition of the city.
The beauty of these landmarks is elevated by a layout prioritising sightlines towards the structures. From the mountains to the sea, the city is framed by beaches and hillside suburbs with views to Mount Taranaki and Ruapehu.
Whanganui's diverse heritage is connected by design. The city is a national craft leader, being the home to the national institution of glass art – NZ Glassworks, and Quartz, the national ceramics museum.
The City of Design designation celebrates the visionary contributions of preceding generations who have helped shape the city and reflects centuries of contribution by Whanganui's creative communities.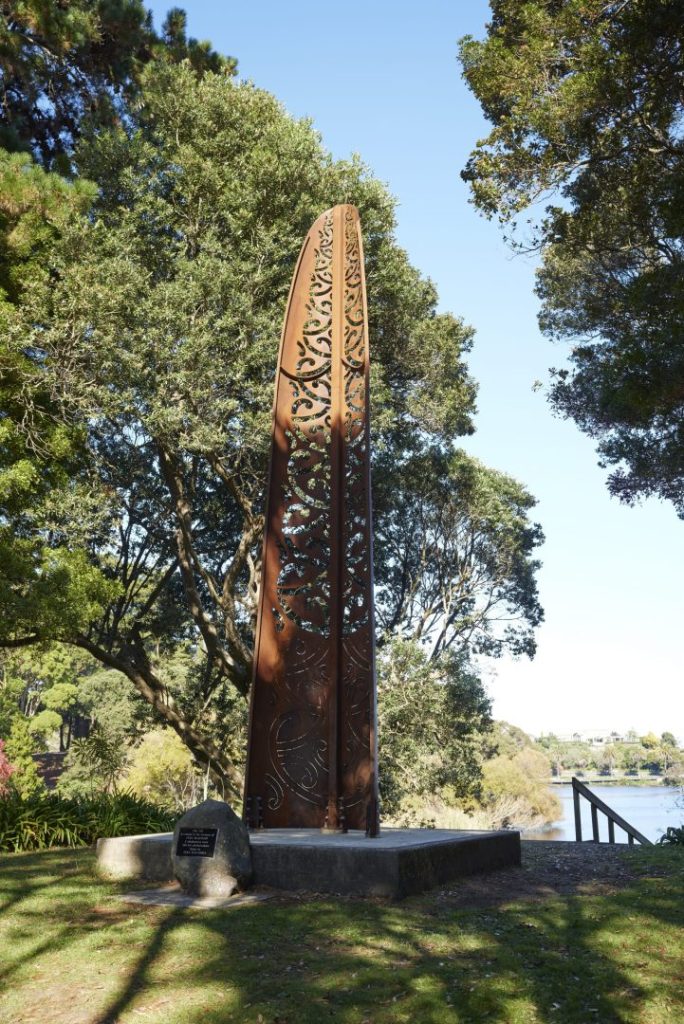 [regional-events region='16']
Find Accommodation
There are lots of great places to stay