Tirau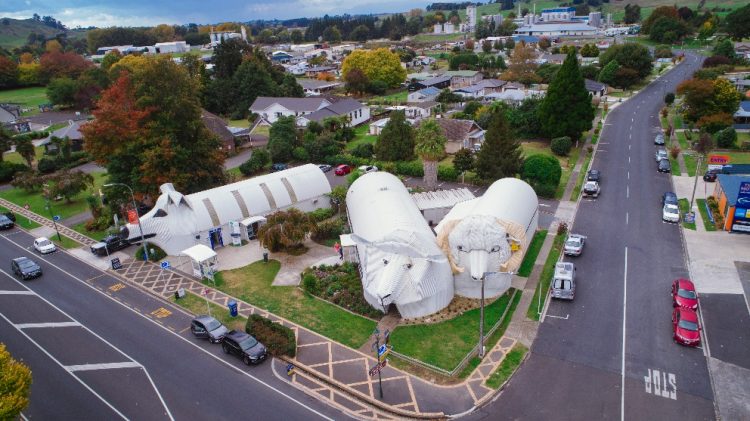 Located on State highway 1, Tirau is in very close proximity of Hamilton, Rotorua and Tauranga, all less than 45 minutes away. With prime location, over 12,000 vehicles travel through Tirau daily.
Tirau boasts a vibrant tourist hub vibe with luxury designer outlet stores, artisanal craft workshops and eateries, creating a sophisticated identity. Tirau is world famous for the creative and innovative use of corrugated steel art works, including the iconic sheep and dog buildings.
The strong small town community provides the perfect, relaxing lifestyle New Zealand is known for, with swimming, hiking, fishing and cycling activities all available on your doorstep.